Environment´s information
What can we visit in the surroundings?
 
Museum of the ARBOL FOSIL ( 10 km)
The YECLA (to 10 km)
The Natural Space of The Yecla and Sabinares del Arlanza, the most extensive and better preserved of the land they include inside his territory, a narrow and deep gorge where lads live as the tawny vulture and the alimoche
SANTO DOMINGO DE SILOS (10 km)
Beautiful typical Castilian people that emphasize its benidictino monastery of s.XII , with a Romanesque clautro single in Europe , are known the gregorian chants of the monks that live there.
PEÑARANDA DE DUERO (20 km) 
Once we got into the plaza mayor already transferred us to another time , here we can visit the beautiful palace of Avellaneda
NECRÓPOLIS DE REVENGA (25 km)
Medieval stone tombs that have been discovered there
RUINAS DE CLUNIA (25 km)
Ancient Roman city , of great archaeological importance
COVARRUVIAS (25 km)
Medieval town, known as the "cradle of Castile" , being one of the best examples of architecture popular  castellana.
LAGUNAS DE NEILA (30 km)
Set of lakes of glacial origin surrounded by lush and extensive pine , located in the top of the mountain , spectacular in winter
EL CAÑÓN DE RÍO LOBOS (30 km)
Deep and dramatic limestone canyon declared a natural park , where you will be able to carry out numerous activities and routes , on foot or on horseback, and where you can see from the griffon vulture , goshawk or roe deer , populated by holm oaks, junipers and pine trees.
Pinilla de Los Barruecos
Small typical village from Burgos of about 100 inhabitants, located in the Mountain Chain of la Demanda, on the South of Burgos. Precious environment, between an area of pine forests and beech forest, very visited lands by the lovers of the nature by its big wealth of fauna, close to the birth of the river Lobos and with a big number of sites, monuments of touristic interest and medieval villas in its surroundings. The parish is from the Renaissance, of the XV-XVI centuries. Ethnographically the conic chimneys are flashy, the sink and the medieval fountain which is next to it, as well as the song from the March the last day of February and when the boys go up the "Mayo" (a big pine) which is transported by a cart. The village borders with the province of Soria.
Tours
Santo Domingo de Silos a 15 km. Salas de los Infantes a 10 km, Covarrubias a 23 km., Clunia a 19 km., Lerma a 45 km. y el cañón del Río Lobos a 22 km. Y un poco más lejos: Laguna Negra, Burgo de Osma, etc.
Activities
Senderismo por la montaña, rutas en bicicleta, etc. El pueblo tiene frontón.
WHERE TO GO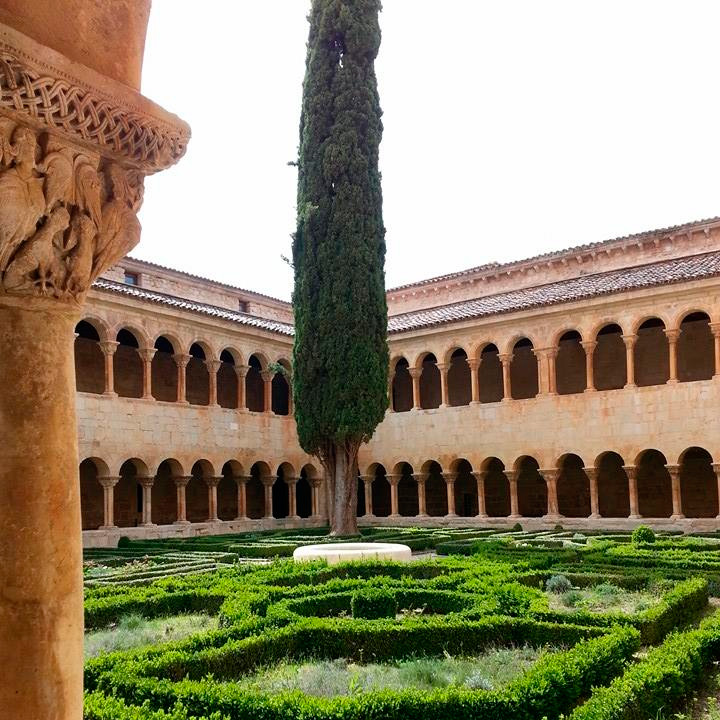 Monasterio de Santo Domingo de Silos
Su claustro de perfecta armonía donde te invita a la reflexión, paz y los sueños, mientras la vista se deleita con esas joyas de la arquitectura occidental que se plasma en los capiteles de iconografí...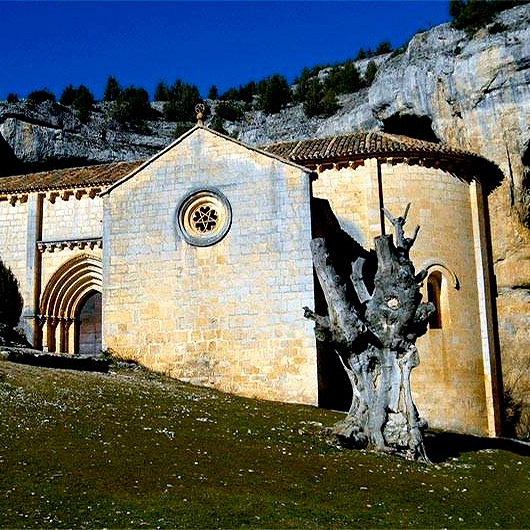 Cañón del Río Lobos
Eje del Parque Natural del río Lobos donde los buitres leonados son los reyes del aire. La Casa del Parque, en Ucero, y en enclave de la ermita templaria de San Bartolo y la Cueva Grande son carismáti...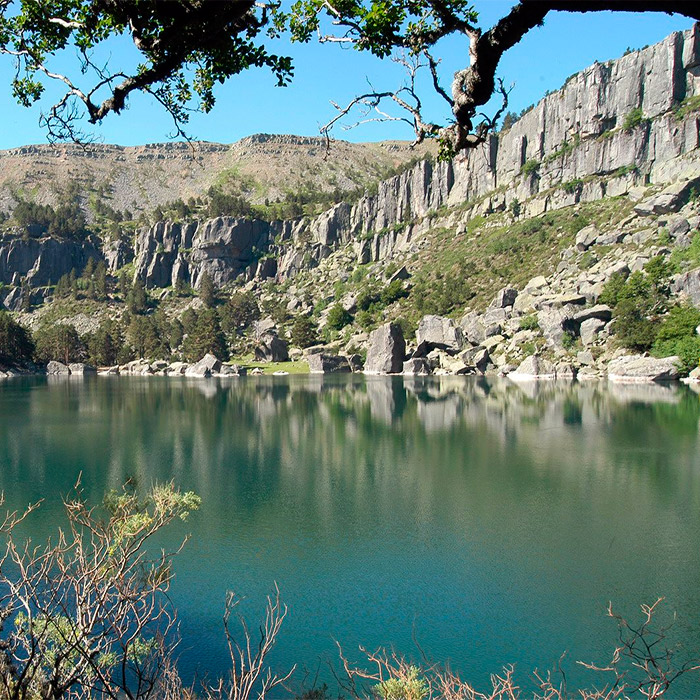 Laguna Negra
El paraje forma parte del Parque Natural Sierra la Laguna Negra y Circos Glaciares del Urbióln, cantado por Antonio Machado. Foco de leyendas y en un entorno idílico de hayas, pinos albares y roquedos...
UPCOMING EVENTS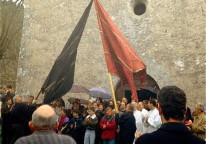 San Marcos
En San Leonardo de Yagüe, 25 de abril
Ese día se celebra una misa y es llamativo e incluso emotivo el momento en el que los vecinos de San Leonardo de Yagüe y Arganza entrecruzan sus respectivos pendones a la puerta de la ermita como símb...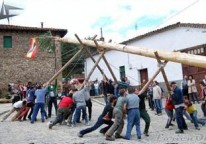 Mayo y Mercasetas
En Molinos de Duero, 1 de mayo
La pingada es el 1 de mayo frente a la parroquia, y el Mercasetas de Primavera se extenderá durante el fin de semana. La muestra de setas tendrá como protagonista al marzuelo, semanas después de la fr...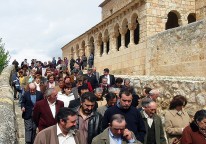 Concordia Virgen del Rivero
En San Esteban de Gormaz, 1 de mayo
Día de la Concordia de la Virgen del Rivero es lo que queda de las antiguas romerías multitudinarias de los 32 pueblos que la conforman. Cada 1 de mayo son invitados cinco pueblos de forma especial, y...